Adaptation and Resilience, The UK Approach
July 23, 2021
1:00 PM 
Eastern Standard Time (EST)
Julia King, Baroness Brown of Cambridge DBE, FREng, FRS, Chair, Adaptation Committee, UK Climate Change Committee
Webinar Recording:
Webinar Documents:
Adaptation and Resilience, the UK approach - pdf of presentation 
Q&A session PDF: coming soon
Description: Even if the world is not only committed to, but also delivering, the emissions reductions we need to meet the Paris target of warming of no more than 2 degrees by the end of the century, with an ambition to stay closer to 1.5 degrees, there are still significant changes in the climate to come by 2050, and some, like sea level rise, will continue to the end of the century and beyond.  Even in countries like the UK which, in a global context, see relatively limited impacts of global warming, we need to be prepared.

The UK's approach to both reducing emissions and preparing for the impacts of climate change is set out in legislation, the Climate Change Act 2008.  Every five years the UK Government is required to present to Parliament a Climate Change Risk Analysis (CCRA), setting out the major risks to the UK from climate change, and follow this with a National Adaptation Programme, setting out how it will address these risks over the following 5 years.  The CCRA is based on an extensive independent review of the science of climate change and the evidence base for the risks to the UK.  The third of these independent reviews has just been published in June 2021, ready for the Government to start preparing its third CCRA (CCRA3), due in 2022.

The webinar will look at how this approach is working around the UK's coast in terms of impacts on people, infrastructure, business, and the natural environment.
Presentation Photos/Graphics: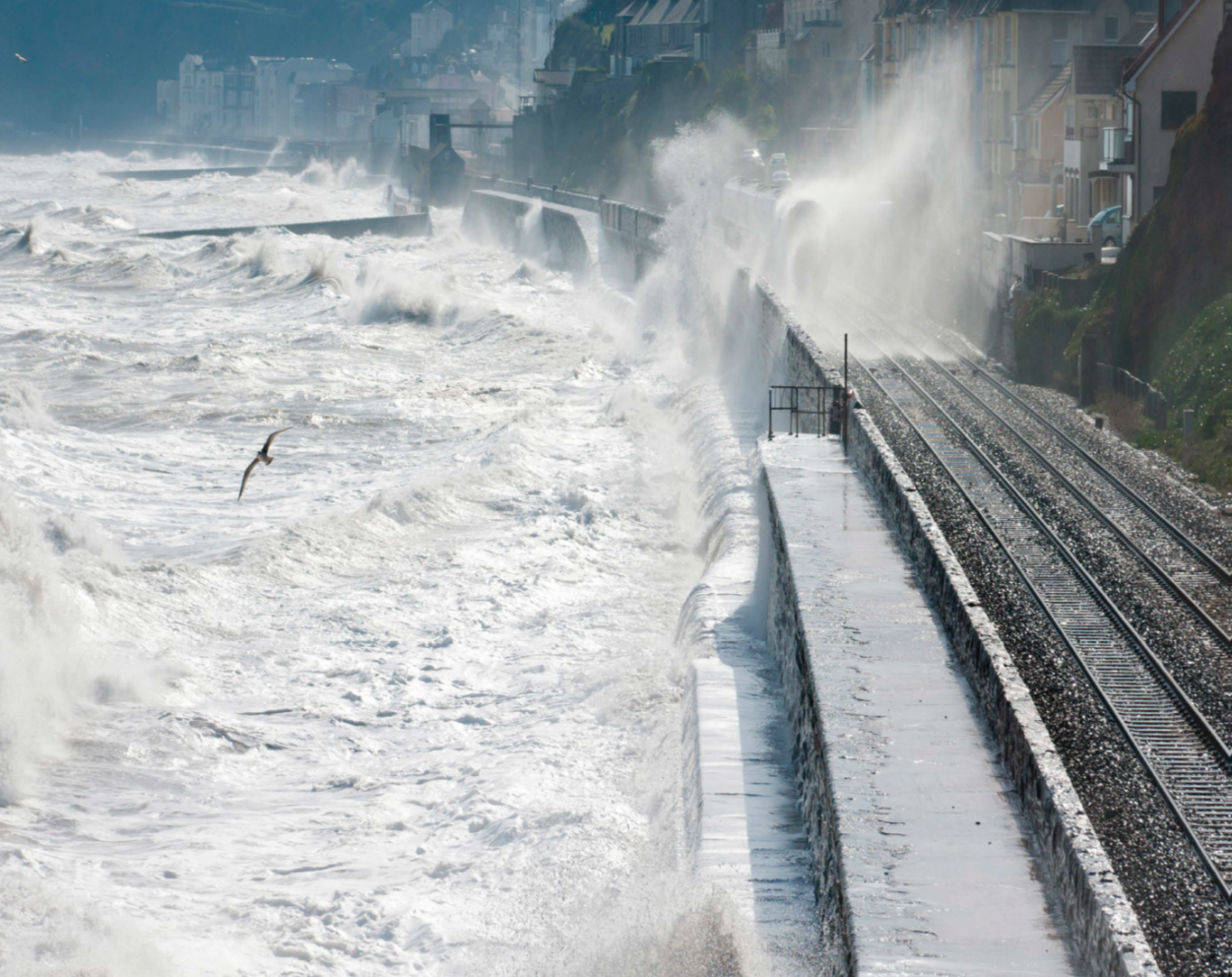 Figure 1: The railway line at Dawlish in Devon, South West England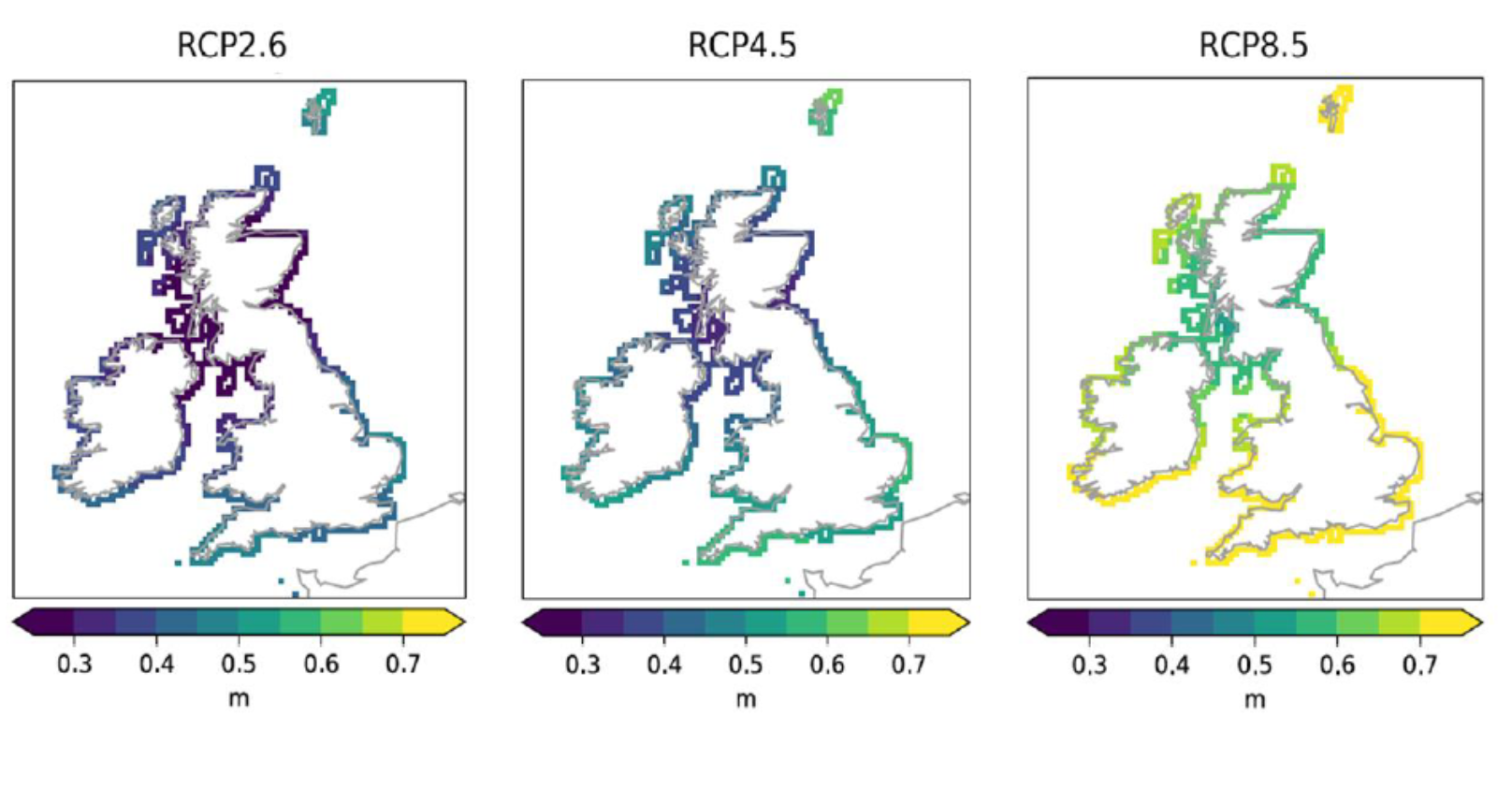 Figure 2: Projected UK sea level rise in 2100, relative to 1990 for three different
concentration pathways corresponding to between 2  and 4 degrees of warming
(Palmer et al 2018)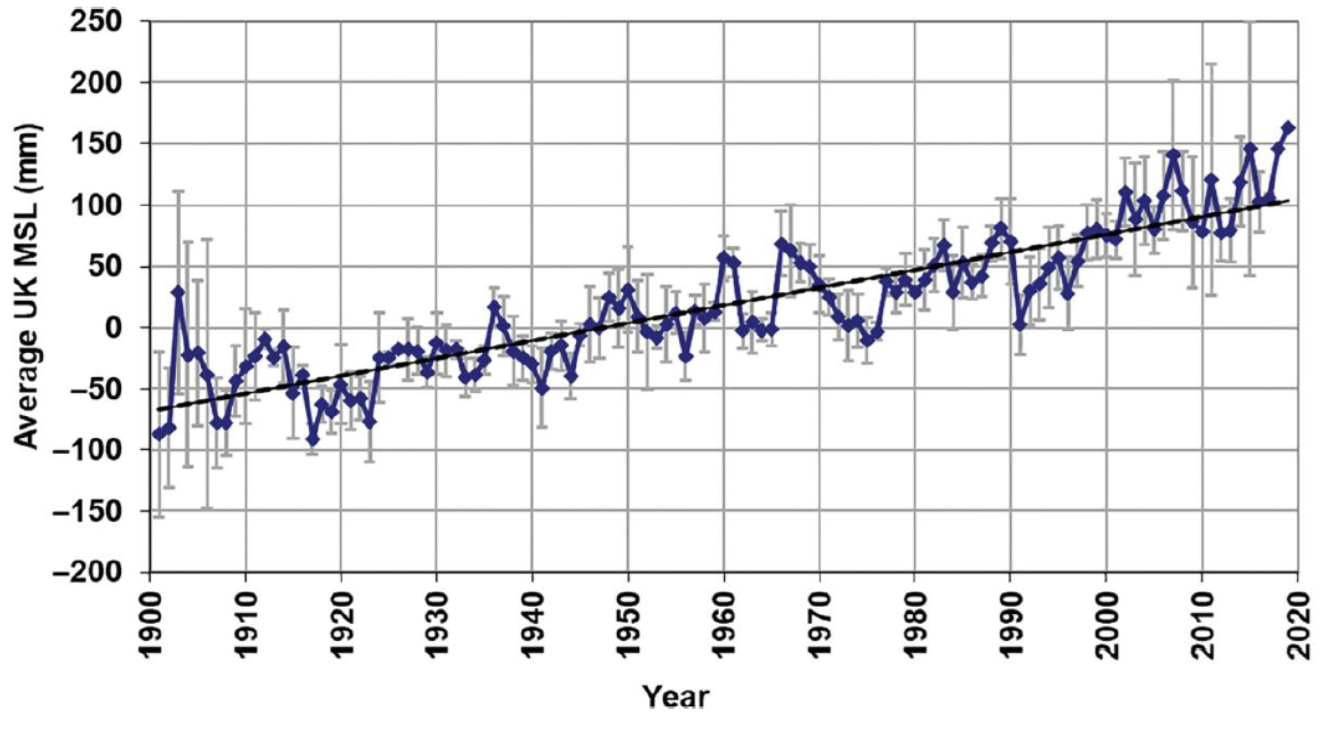 Figure 3: UK Sea Level Rise since 1901 (Kendon M et al 2020)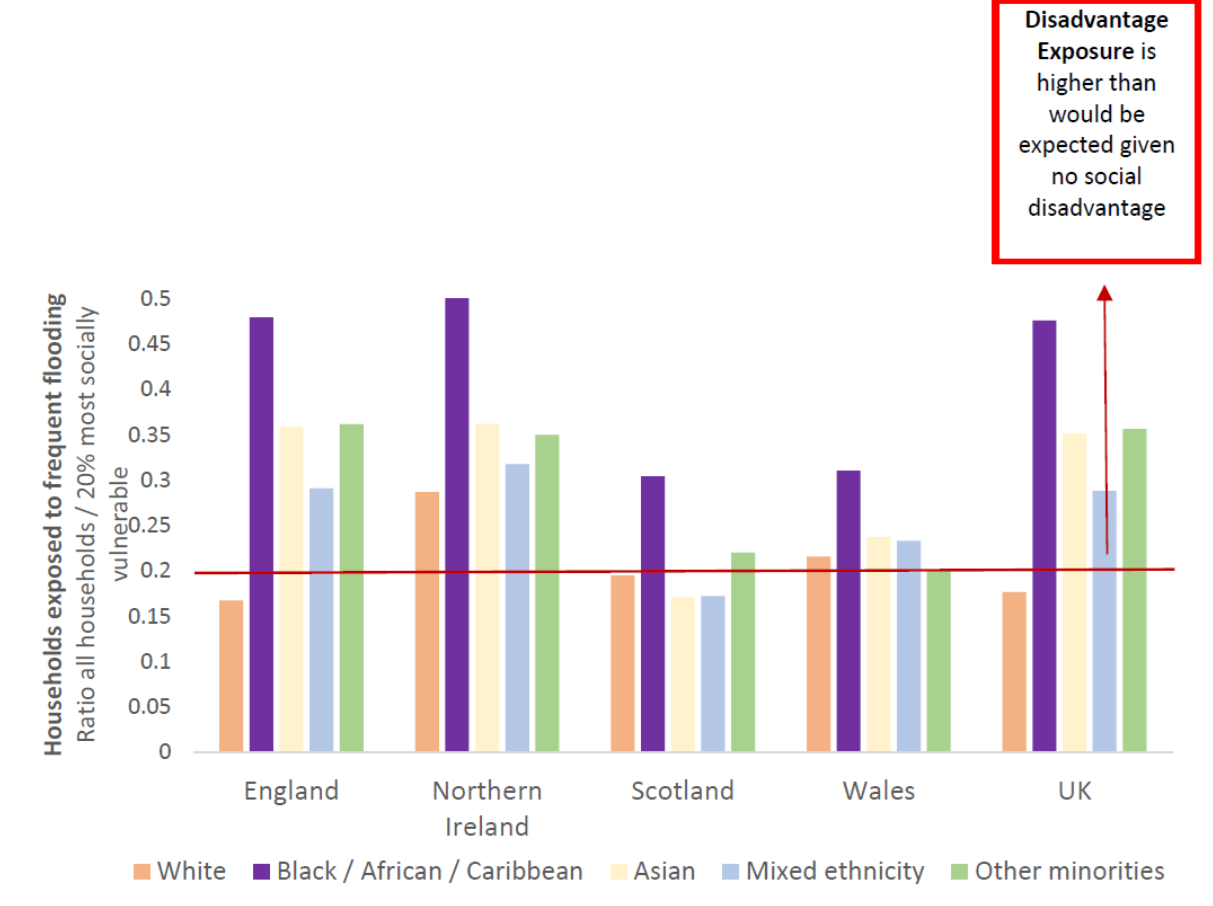 Figure 4: Excess exposure of disadvantaged communities to frequent flooding
A consortium of five universities, are formed, to provide the nation, with the state of the art engineering solutions, to make the existing and new infrastructure, located in the eastern coastal and gulf areas, resilient to extreme events, such as hurricanes and flooding, including manmade events, such as terrorist acts. Further, to provide the decision makers, with tools and solutions to ensure that these coastal areas are able to return to normal operation, with minimal interruption to normal day-to-day life.
Florida International University (FIU), as a lead along with University of Maine, Texas A&M University, Louisiana State University and University of Oklahoma are members of the consortium. Please contact Dr. Atorod Azizinamini, at aazizina@fiu.edu, if you are interested in becoming a member.