Community Resilience and the Role of Federal Support
September 18, 2020
1:00 PM
Eastern Standard Time (EDT)
Congressman Mario Diaz-Balart (FL-25), Ranking Member of the House Appropriations Subcommittee on Transportation. Therese McAllister, Ph.D., P.E. Community Resilience Group Leader and Program Manager, National Institute of Standards and Technology
Webinar Recording: 
Webinar Documents: 
Community Resilience and the Role of Federal Support - pdf of presentation
Q&A Session - pdf
Description: Communities, both large and small, are embracing the need to prepare for future hazard events and ongoing stressors through resilience planning, which addresses the ability of a community to recover its services and functions within a specified timeframe, so that the effects of severe disruptions are averted or minimized.

The definition of resilience used by NIST and other federal agencies—"the ability to prepare for and adapt to changing conditions and withstand and recover rapidly from disruptions"—is based on two Presidential Policy Directives (PPD-8 and PPD-21) that emphasized national preparedness and protection. However, resilience has evolved to include mitigation, response, and recovery concepts as well as sustainability and adaptation. 

There are a number of federal programs that support community resilience before and after hazard events for physical, social, and economic systems.  An overview of support offered to communities by current federal programs will be provided, including the new DHS/FEMA BRIC program.
Presentation Photos/Graphics: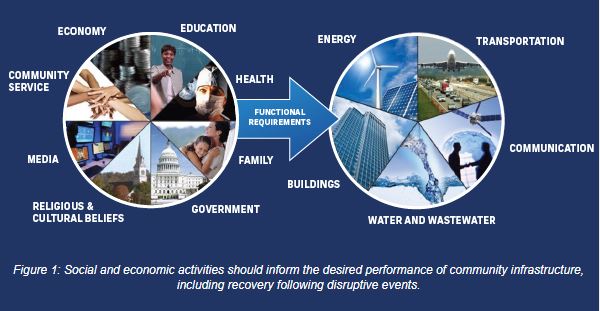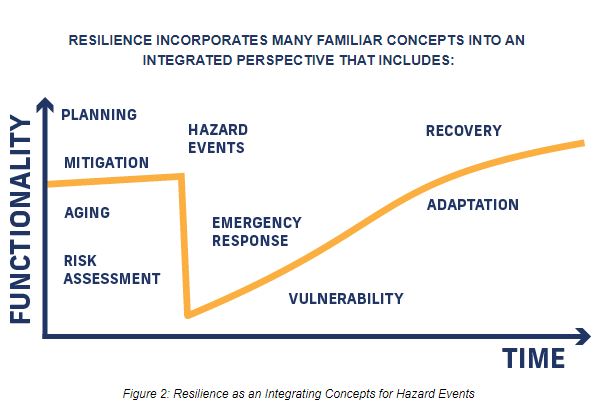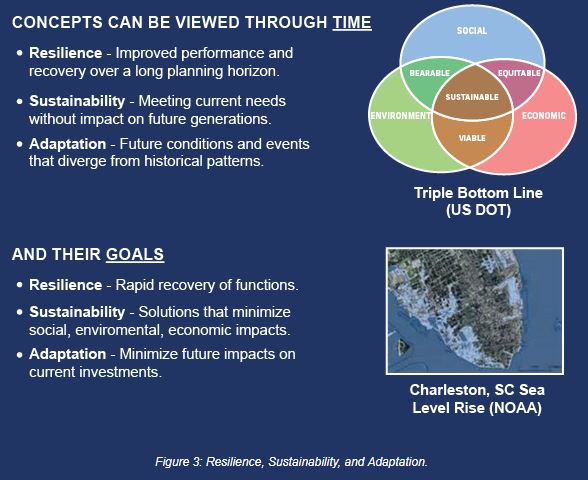 SPONSORS:
A consortium of five universities, are formed, to provide the nation, with the state of the art engineering solutions, to make the existing and new infrastructure, located in the eastern coastal and gulf areas, resilient to extreme events, such as hurricanes and flooding, including manmade events, such as terrorist acts. Further, to provide the decision makers, with tools and solutions to ensure that these coastal areas are able to return to normal operation, with minimal interruption to normal day-to-day life.
Florida International University (FIU), as a lead along with University of Maine, Texas A&M University, Louisiana State University and University of Oklahoma are members of the consortium. Please contact Dr. Atorod Azizinamini, at aazizina@fiu.edu if you are interested in becoming a member.