Tornado Resilience: Latest Developments at the National Level
Tornado Resilience: Latest Developments at the National Level
November 20, 2020
1:00 PM
Eastern Standard Time (EST)
Marc L. Levitan, Ph.D. Lead Research Engineer, National Windstorm Impact Reduction Program, National Institute of Standards and Technology
Webinar Recording: 
Webinar Documents:
Tornado Resilience: Latest Developments at the National Level - pdf of presentation

Q&A Session - (coming soon!)
Description: Tornadoes kill more people per year in the U.S. than hurricanes and earthquakes combined, and tornado fatalities overwhelmingly occur inside buildings. Annual insured property losses caused by tornadoes slightly exceed those caused by hurricanes, and are nearly double the estimated annual building stock losses caused by earthquakes.  Despite these alarming statistics, building codes and standards do not consider tornadoes (with very limited exceptions, e.g., storm shelters).
While the nation has made significant improvements in tornado forecasting, detection, and warning in recent decades, these changes alone will not lead to a more tornado resilient nation.  A much more comprehensive approach is needed, including explicit consideration of tornado hazards when planning and designing our built infrastructure.
This presentation will provide a brief overview of tornadoes, their climatology (including those spawned by hurricanes), and impacts, then explore current developments in characterization of tornado hazards and design of buildings and structures to resist these hazards.
Presentation Photos/Graphics: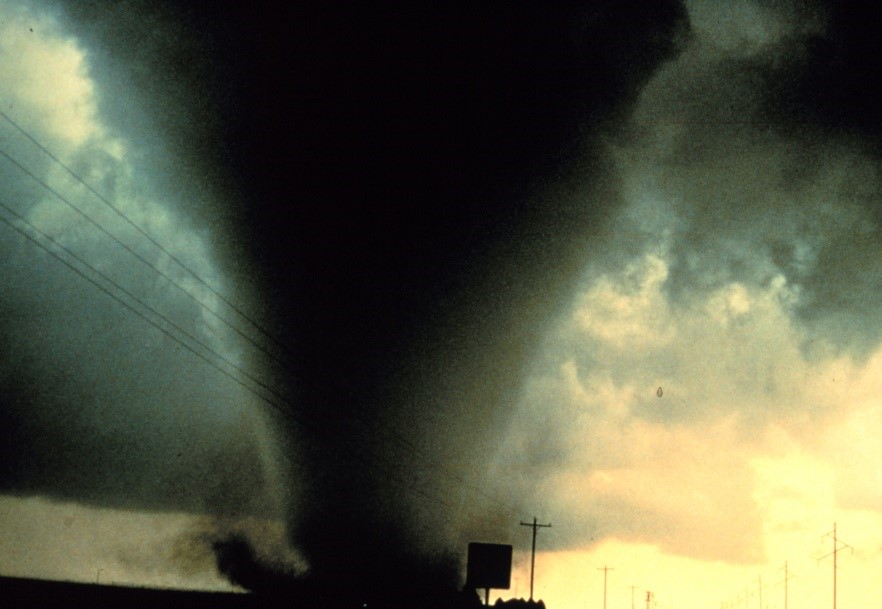 Figure 1: Large tornado on the ground in Texas (source: NOAA)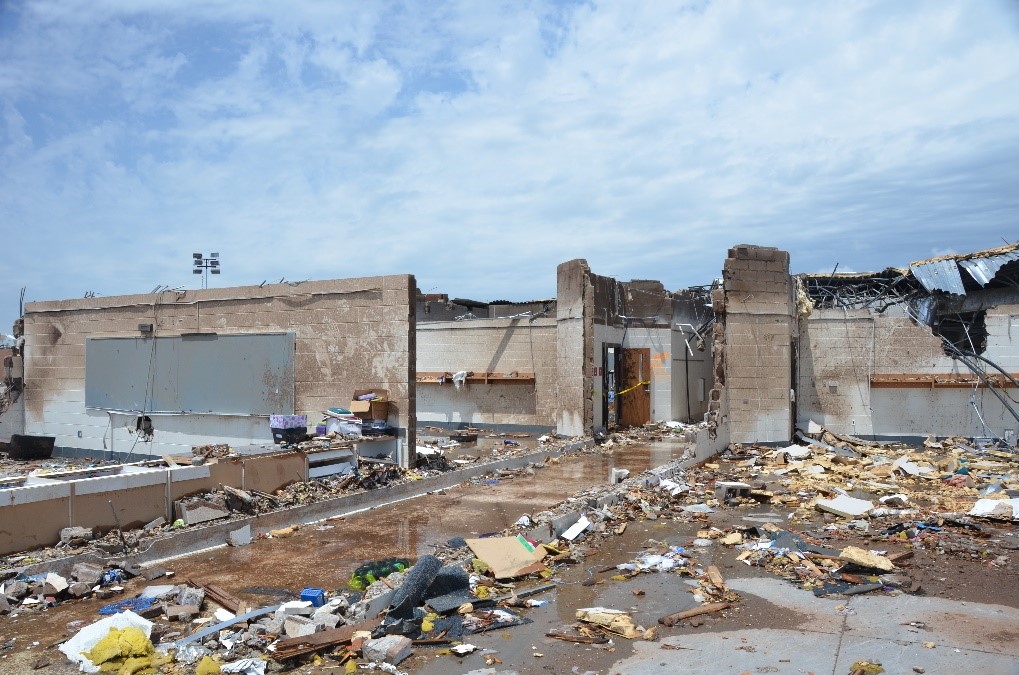 Figure 2: Remains of an elementary school in Moore OK following a tornado in 2013. Seven children died and more were injured – in what was designated as one of the 'Tornado Safety Areas' for this school. (source: NIST)​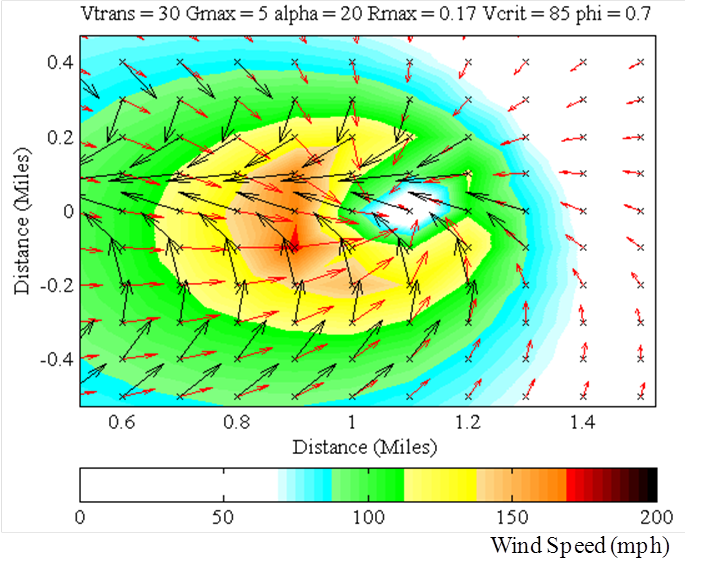 Figure 3: Estimated surface-level wind speeds in the 2011 Joplin MO tornado, calibrated by matching modeled to observed treefall patterns. (source: NIST)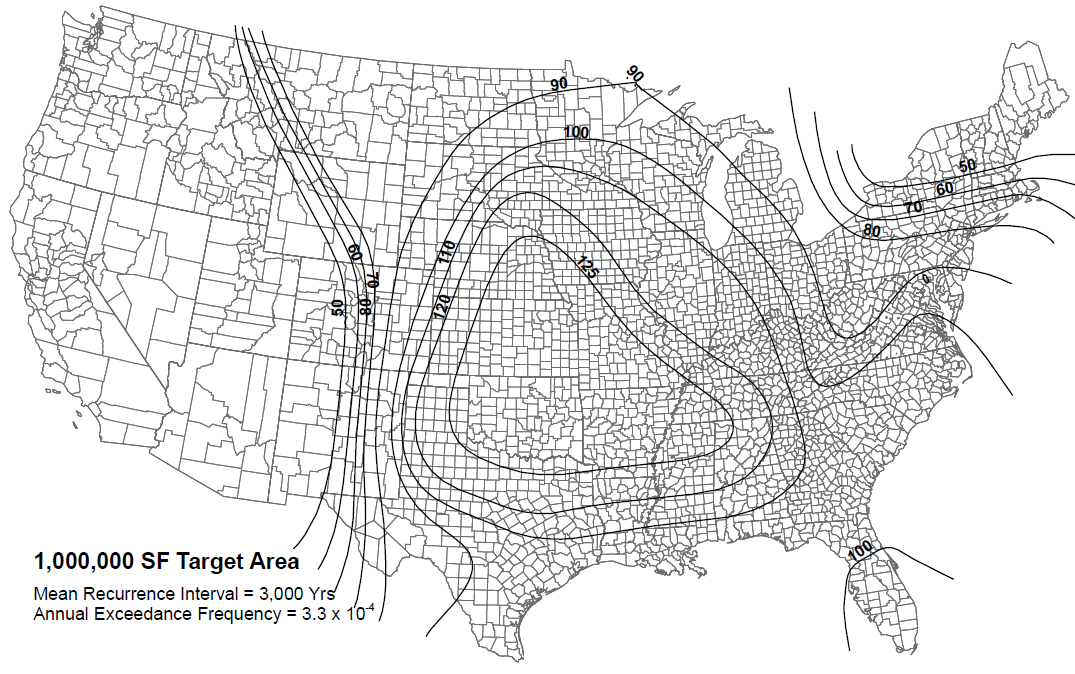 Figure 4: One of a suite of tornado design wind speed maps, proposed for incorporation in ASCE 7-22 as part of a new chapter on tornado loads (source: NIST)
SPONSORS:
A consortium of five universities, are formed, to provide the nation, with the state of the art engineering solutions, to make the existing and new infrastructure, located in the eastern coastal and gulf areas, resilient to extreme events, such as hurricanes and flooding, including manmade events, such as terrorist acts. Further, to provide the decision makers, with tools and solutions to ensure that these coastal areas are able to return to normal operation, with minimal interruption to normal day-to-day life.
Florida International University (FIU), as a lead along with University of Maine, Texas A&M University, Louisiana State University and University of Oklahoma are members of the consortium. Please contact Dr. Atorod Azizinamini, at aazizina@fiu.edu if you are interested in becoming a member.